Jacky designed this table to fit our customers kitchen perfectly! It's slightly smaller than our "standard" size table. The table features a granite inlay that matches the existing kitchen countertops. Jacky also matched the wood stain with the wood flooring in the kitchen.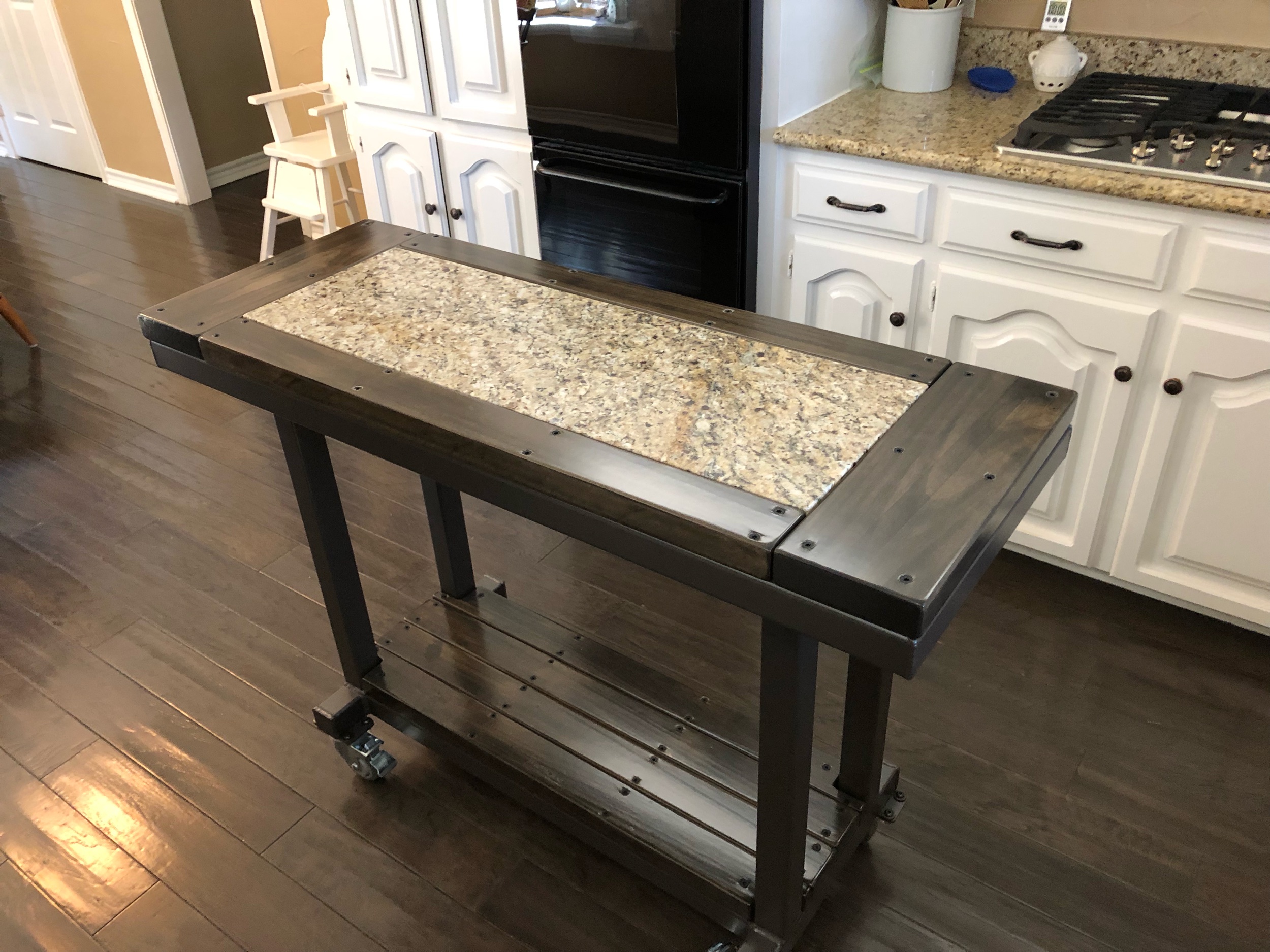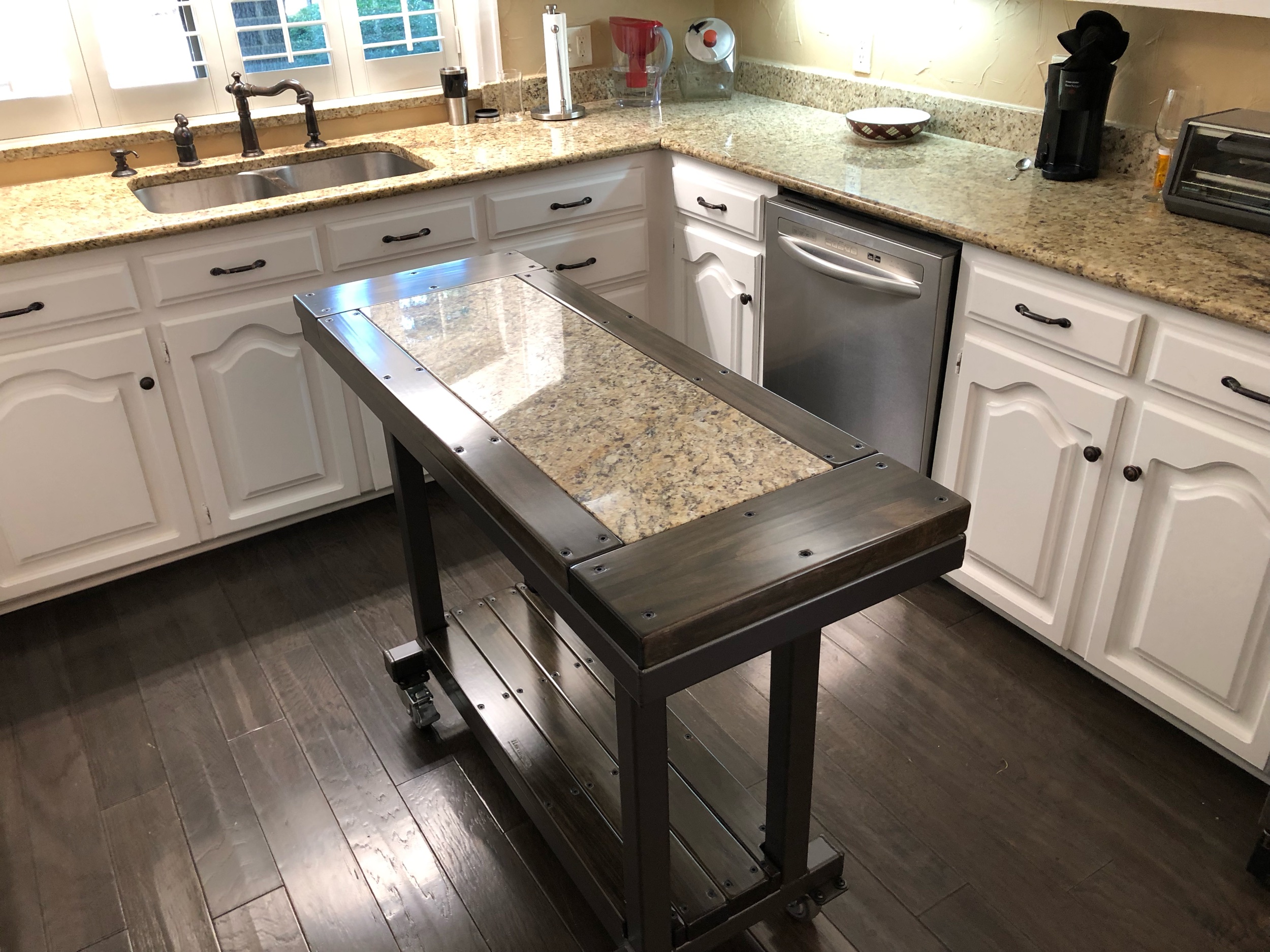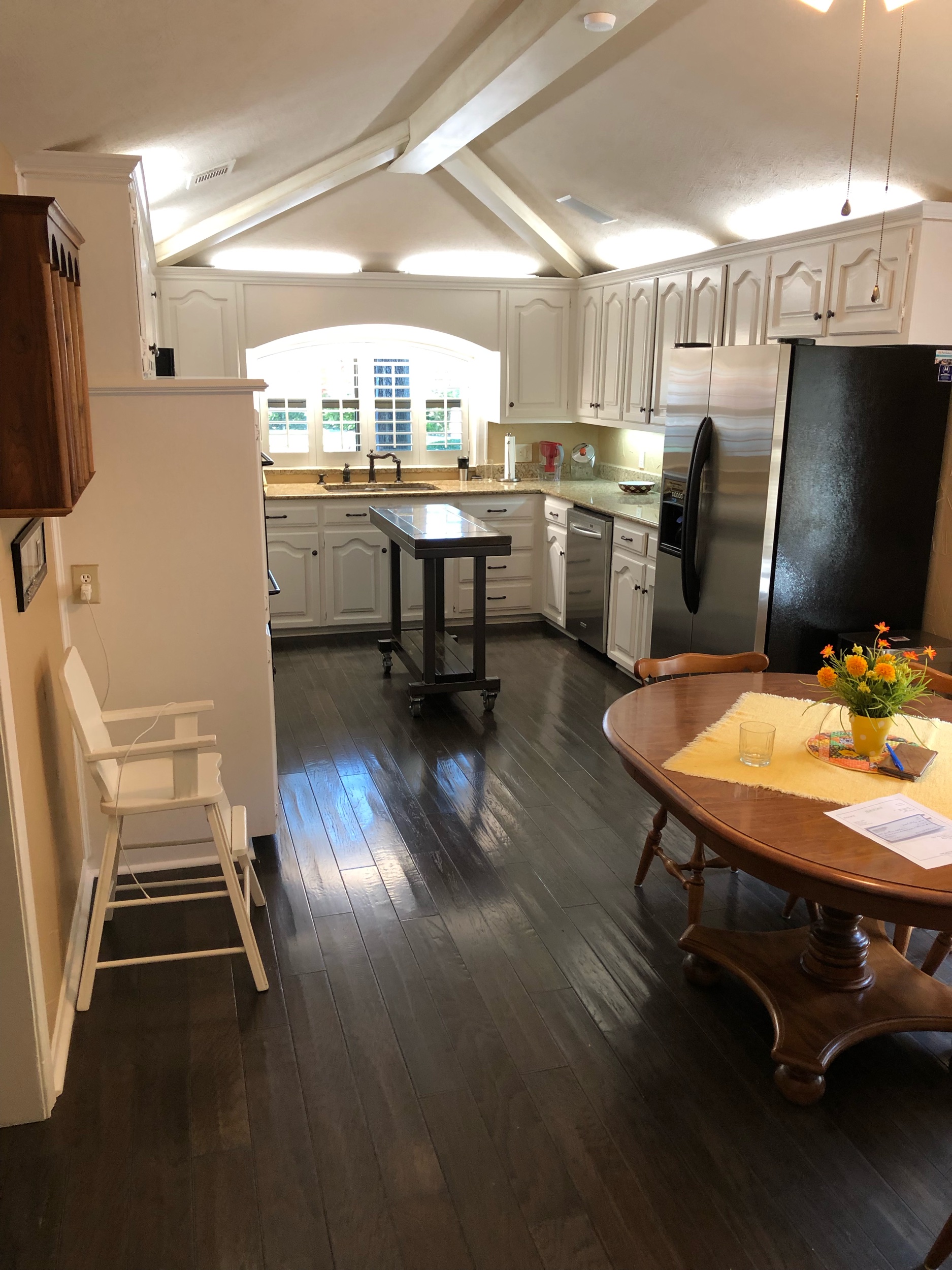 This is what we are all about at Hawthorne Tables. We create the perfect kitchen island for your home. We have the creativity and skill to make sure it is truly one of a kind.
Want more information??